What Is It About Agricultural Land That We Like?
If You Seek A Successful Investment Option, Purchasers Have A Terrific Chance To Take Advantage Of It Right Now. One Of The Most Sought-After Sites In Nashik, This Expansive Farm Plot With A Total Area Of 105 Guntha Is Now On The Market. Because Of This, You Must Move Immediately To Take Advantage Of This Fantastic Chance To Get This.
As A Result, Act Immediately To Take Advantage Of This Fantastic Chance To Acquire This Property! This Agricultural Land For Sale In Nashik Is Situated In One Of The Most Attractive Regions Of The City And Provides Easy Access To All Of The City's Major Attractions. Due To The High Likelihood Of Successful Returns Soon, Investing In This Specific Piece Of Agricultural Land Is A Wise Use Of Your Time And Resources. The Fact That You Have The Option To Acquire This Agrarian Land As A Freehold Property Is Another Benefit Of Acquiring This Agricultural Land.
With A Road Width Of 10 Meters In Front Of The Farm Plot, Motorists Driving Along The Route Will Have An Easy Time Passing Through.
Anakwadi Village, Which Is Nearby And Can Be Accessed By Vehicle Or Foot, Is A Good Place To Stay.
To Develop An Agricultural Firm, This Premium, Which Is In Great Demand, Is The Finest Option Available To You.
The Following Are The Amenities That Are Offered.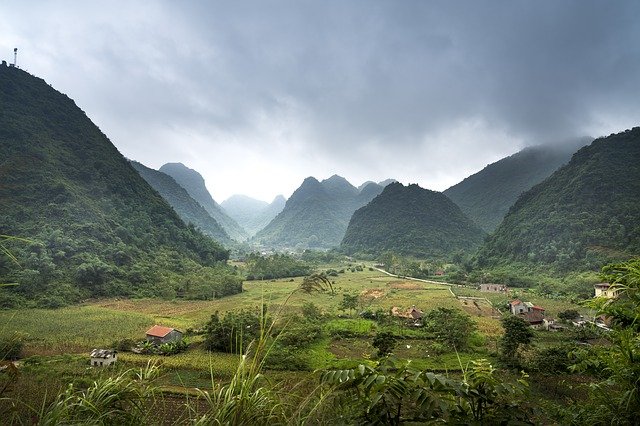 There Is An RCC Water Tank With A Capacity Of 5 Lakh Gallons, As Well As A Bore Well And Electricity In This Agricultural Area.
Locality: Although Ideally Located On The Main Route, The Property Also Has Easy Accessibility From The Surrounding Neighborhoods And Areas Of The City. Commuting Will Be As Easy As Feasible For Everyone Because Of The Proximity To Public Transit Facilities And Bus Stations. A 1.5-Kilometer Radius Around The Property Has Some Of The Most Prestigious Schools And Hospitals In The Area. Financial Aid Is Available From A Few Reputable Financial Institutions, And Atms Are Conveniently Located Near The Hotel. When It Comes To Choosing The Ideal Site For Your Dream House, You've Come To The Right Spot, According To The Experts.
Because It Is Situated Inside A Well-Planned Gated Community, This House Plot Is Well-Protected By Boundary Walls And Other Barriers. When A Structure Is Developed On This Corner Site, Which Is South-East Oriented And Opens On Two Sides, It Will Benefit From Great Cross Ventilation Because Of Its Location. On This Plot, You Are Entitled To Build A Residence With A Total Of Twelve Floors, Including The Ground Floor. This Includes The Basement. Because Of This, You Will Have The Ability To Construct A Large Dwelling To Meet Your Requirements.
This Land, Which Is Surrounded By A Variety Of Buildings, Is Appropriate For Both Residential And Commercial Purposes. In Addition, This Gated Community Has Been Well-Developed, Including Key Services Such As Water And Power Distribution, As Well As A Drainage And Seepage System.
It Is Necessary To Be At This Location To Fulfill All Of Your Everyday Requirements. In Addition To Being Conveniently Located Nearby, The Nashik Corporation Board Also Acts As A Noteworthy Landmark For This Property.
No.
A Lucrative Investment Opportunity To Make A Big Investment In An Appropriate Piece Of Land May Be What You're Looking For.
Now, Here's A Fantastic Opportunity For Anybody Interested In Purchasing Land. Agricultural Land For Sale In Nashik Is Presently Available For Purchase At One Of The Most Sought-After And Beautiful Areas Along The Nashik-Pune Highway In Nashik. To Guarantee That You Do Not Miss Out On This Fantastic Deal, Act Quickly And Make Your Purchase Right Now…!
If You Invest In This Property Now, It Will Likely Provide Positive Returns Soon Due To Its Exceptional Location In One Of The Most Popular Regions. Furthermore, Since It Is Just One Kilometer Away From The Highway, It Provides Easy Access To Various City Sections And The Surrounding Area.
In Addition To Having Freehold Ownership Rights Over This North-East Facing Property That Is Open On One Side And Spans A Large Plot Size, It Also Has The Advantage Of Being A Safe And Lucrative Investment Option To Pursue. Furthermore, The Width Of The Road That Passes In Front Of It.
Furthermore, Since This Area Is Suitable For Producing Any Kind Of Crop, Investing In It Is One Of The Wisest Choices One Can Make Is A No-Brainer. Furthermore, There Is A Place/City Called Nashik That Is Nearby To This Region That You Should Consider Visiting.
Furthermore, This Agricultural Zone Has Been Constructed With All Of The Essential Infrastructure, Such As A Constant Water Supply Available 24 Hours A Day And A Dependable Electrical Power Source. Aside From That, If You Are Trying To Make A Long-Term Investment That Will Give Higher Returns In The Future, This Property Would Be An Excellent Choice For You.
Its Geographical Location Is Such That The Most Important Social Amenities, Such As Famous Hospitals, Well-Known Banks And Atms, Top Schools, And So On, Can Be Found Within A One-Kilometer Radius Of This Agricultural Property. Transportation Is Also Rather Straightforward Since The Train Station Is Within 6 To 7 Kilometers Of The Boundary Of This Farm Area, And Several Different Forms Of Transport Can Be Found Within The Shortest Possible Distance From The Property.